Granite Worktops Sussex Ltd have been producing high quality bespoke made to measure worktops for several years and are able to ensure you get:
The very best and right stone for you.
Fully detailed unique templated measuring system.
Complete and professional installation.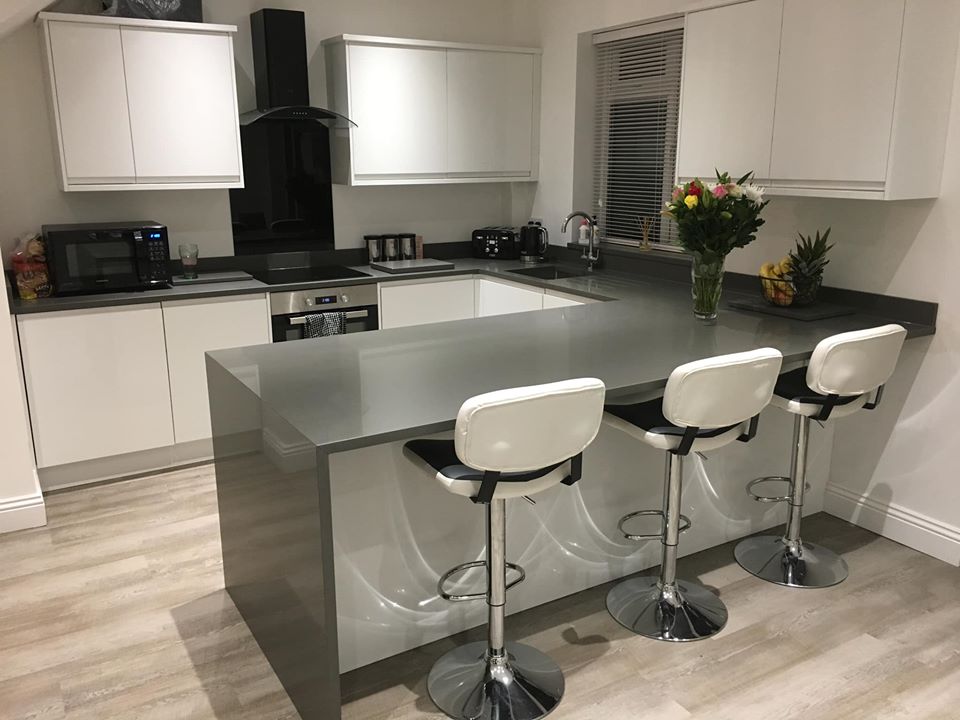 HOW WE PLAN TO MAKE THINGS EASIER FOR YOU
Rather than come with a tape measure and write down a whole list of measurements, to ensure we are always get the fitting 100% right we use our own unique templating system.
We have been using this system for several years now and it has proved to be not only reliable but adds extra confidence for our clients.
As you can see from the pictures even our customers can see whether the overhangs, cutouts and any other requirements are suitable for their needs.
When you place an order with us, you can be confident that the product you receive will not only look absolutely fantastic but will also fit and last a lifetime.
Our workshop is based in 1066 Country of Hastings, Sussex
For further information please give us a call.